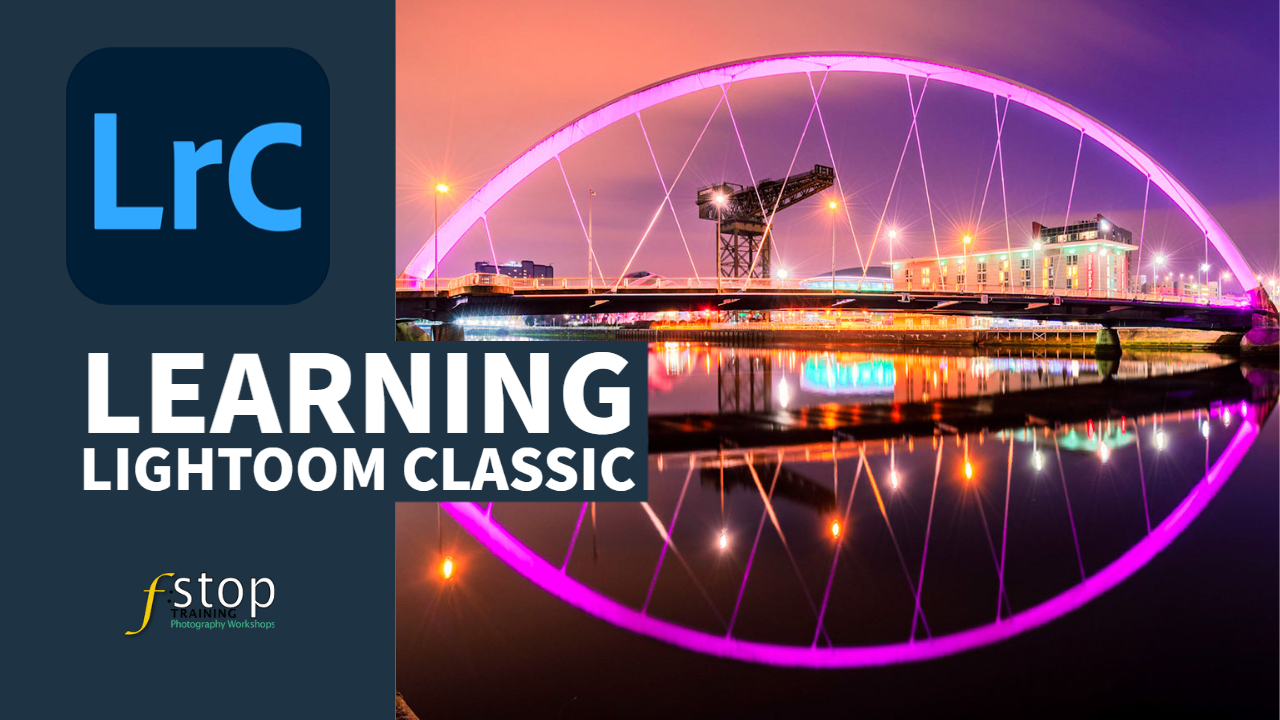 Adobe Lightroom Classic – Loxley Colour
Whether you are a beginner or pro, or somewhere in between, Adobe Lightroom Classic includes all the essential tools for amazing photography on the desktop. Adobe Lightroom Classic is a Raw image editor, but it also allows you to edit various file formats, including JPEG. Lightroom Classic is much more than an image editor. Lightroom Classic CC includes all the tools you need for most digital photography tasks in one intuitive solution. It's your go-to app for organizing, enhancing and sharing your images. It will help you work faster and more consistently with one image, a set of images, or a large image library.
In this 12-hour course, you will learn how to get photos from your computer or memory card into Lightroom Classic, organize them into collections, and add ratings and keywords to enable quick and accurate searching. Then we will dive into the photo editing workspace, the Develop module, where I will show how to make both simple and complex adjustments. Finally, learn to export your final images from Lightroom and troubleshoot common issues, such as finding lost photos. I will also show how to sync your collections with the cloud so that you can access your work on any device.
I'm Martin Sproul, and I have worked with Adobe Lightroom for many years as an amateur and professional photographer. I am a qualified instructor, an Adobe Certified Professional and an Adobe Creative Educator with many years of experience in various professions. In this Photoshop course, I will explain and demonstrate all the photographers' essential and intermediate skills and techniques.
The topics covered in this Lightroom Classic course include: –
Importing photos
Viewing and comparing photos
Adding keywords and ratings to images
Organizing photos into stacks and collections
Photo editing in the Develop module
Advanced photo editing: Split toning, lens corrections, and more
Exporting photos
Syncing Lightroom Classic with Lightroom cloud
Troubleshooting Lightroom Classic
During this course, I will be using the latest version of Adobe Lightroom Classic. You do not need the latest version to benefit from this course. However, it is worth knowing that some of the features I will demonstrate may not be available in previous versions of Lightroom.
Course Format
The course lasts twelve hours and is split over two consecutive days of six hours each: –
November 23rd 2022, and
November 24th 2022.
If you have questions about this course, please email me or use the ASK ME button below.
This is an in-person course
This Adobe Lightroom Classic course is split into two sessions, each lasting six hours. The course will take place at Loxley Colour in Cumbernauld, Glasgow. Free parking is available.
Tea, coffee and lunch are included each day.
Martin Sproul

Owner of f:Stop Training

I have been taking photographs at various levels since I was 14 years of age – that's a long time. I started with a cheap and fully manual SLR camera which forced me into a steep learning curve to ensure I didn't waste every roll of film. Yes, film! I used rolls of film at first then progressed onto shooting and developing my own slides.
I am a qualified instructor and have over 8 year's experience as an industry trainer, which when coupled with my knowledge, experience and passion for photography, ensures that all our courses are meticulously designed and delivered with enthusiasm. It is always a joy to further people's knowledge and inspire their photography.