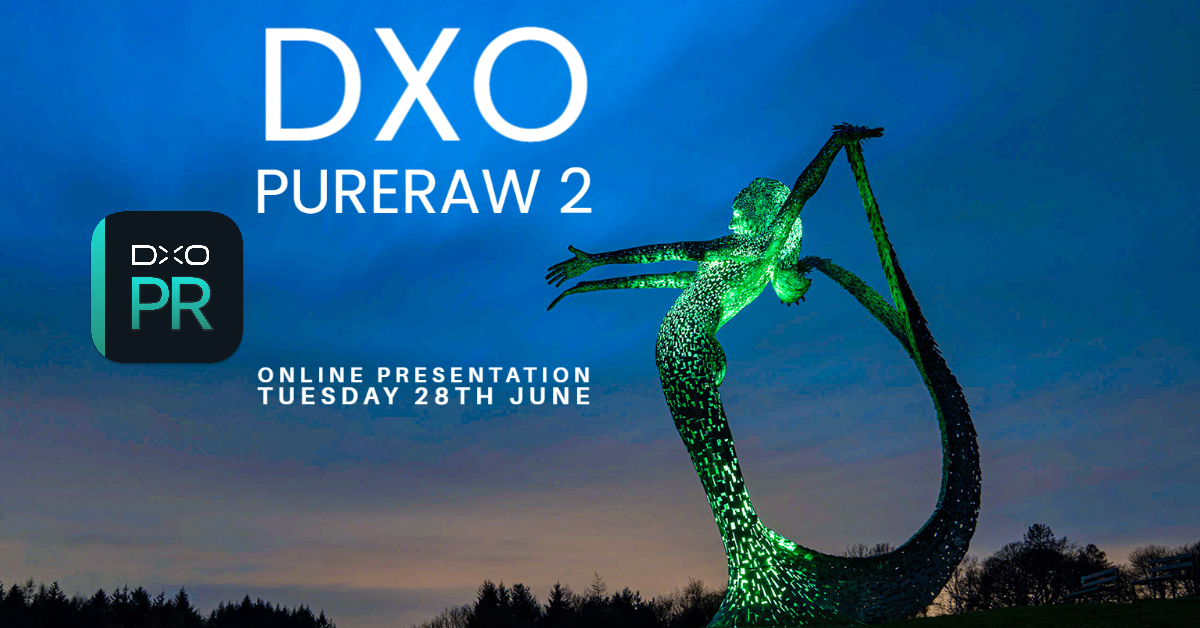 DxO PureRaw 2
DxO PureRaw 2 will dramatically improve your Raw photographs. That is a bold claim, but I have found it to be true.
DxO PureRAW 2 is the new update to the original DxO PureRAW. This second version of the application has three main improvements over its predecessor. DxO PureRAW 2 offers a much-improved workflow for photographers who work with Adobe Lightroom. There is finally support for Fuji X-Trans Raw files, and there is a boost in performance. Those who have an M1 Mac will notice the speed improvement more than those who have a computer with an Intel CPU.
DxO PureRAW 2 is aimed at Raw processing. The application is designed to be used on a Raw file at the beginning of the workflow. It should be used before any other processing is performed on the Raw file. The purpose of DxO PureRAW 2 is to produce the best Raw image from the beginning, and thereby opening more opportunities when editing the Raw image in Adobe Lightroom, Photoshop, Capture One etc.
This talk will demonstrate how to use DxO PureRaw 2 and show the amazing difference it can make to your Raw files. The talk will only last one hour, with additional time for questions.
This is an online talk and is free
This talk will be online using Zoom. The Zoom link will be emailed to you after you have signed up.
Download Free
You can download a 30-day free trial or purchase a full copy of DxO PureRaw 2 using the link below.
Speaker
Martin Sproul

Owner of f:Stop Training

I have been taking photographs at various levels since I was 14 years of age – that's a long time. I started with a cheap and fully manual SLR camera which forced me into a steep learning curve to ensure I didn't waste every roll of film. Yes, film! I used rolls of film at first then progressed onto shooting and developing my own slides.
I am a qualified instructor and have over 8 year's experience as an industry trainer, which when coupled with my knowledge, experience and passion for photography, ensures that all our courses are meticulously designed and delivered with enthusiasm. It is always a joy to further people's knowledge and inspire their photography.