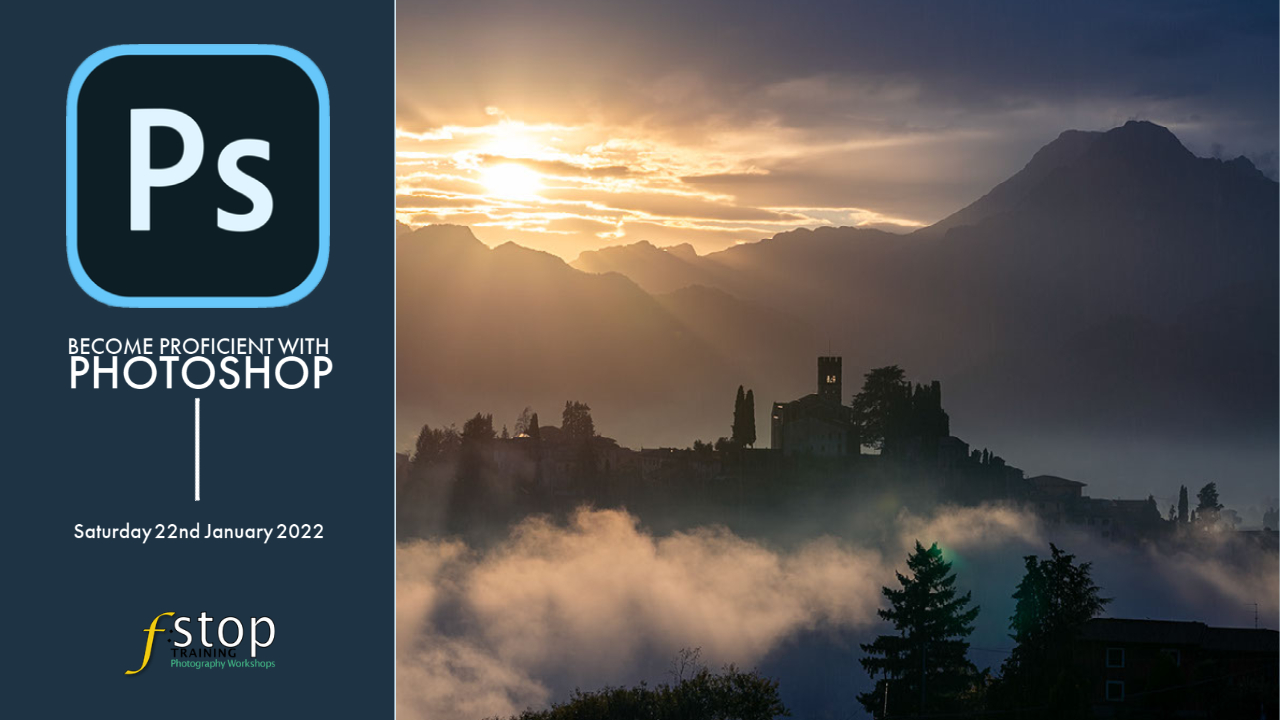 Adobe Photoshop Course for Photographers – Feb 2022
Photoshop is the industry standard for all creative professionals and keen amateurs. Whether you are a photographer, web designer, video editor or graphic designer, knowing how to use Photoshop is an essential skill. This Photoshop course is designed specifically to meet the needs of photographers. Being proficient with Photoshop is the best way to get the best out of your pixels. All too often, photographers will spend a lot of money on a camera and equipment but neglect to spend the time to learn Photoshop. Believe me, I get it.
Photoshop is not the most intuitive application to learn. It is a deep and complicated application containing hundreds of controls and features. Let me take you through the essential features of Photoshop and make you more comfortable and efficient with editing your images.
I'm Martin Sproul, and I have been working with Adobe Photoshop for over twenty years as an amateur and professional photographer. I am a qualified instructor with many years of experience in various professions. In this Photoshop course, I will explain and demonstrate all the photographers' essential and intermediate skills and techniques.
The topics covered in this Photoshop course include: –
Opening images into Photoshop from Adobe Lightroom Classic;
Saving images to disk and back to Lightroom Classic;
Editing in Adobe Camera Raw;
Making sense of image size, image dimensions and image resolution;
Cropping and straightening;
Working with the Brush tool;
Making selections;
Understanding and working with Layers;
Creating and using Layer Masks;
Using Adjustment Layers;
Creating black and white images;
Removing unwanted distractions;
Making the most of Blend Modes;
Smart Objects and Smart Filters;
Applying Colour Gradients to tone images;
Sharpening images;
Sharing photos for collaborative working.
During this course, I will be using the latest version of Adobe Photoshop CC. You do not need to have the latest version to benefit from this course. However, it is worth knowing that some of the features I will be demonstrating may not be available in previous versions of Photoshop.
Course Format
The course lasts twelve hours and is split over three consecutive days of four hours each: –
February 12th 2022;
February 19th 2022, and;
February 26th 2022.
If you have any questions about this course, please contact me.
This is an online course
This Adobe Photoshop course is split over three inputs, each lasting four hours. The course is online and hosted using Zoom. The course link and details will be emailed to you after payment has been received.
Martin Sproul

Owner of f:Stop Training

I have been taking photographs at various levels since I was 14 years of age – that's a long time. I started with a cheap and fully manual SLR camera which forced me into a steep learning curve to ensure I didn't waste every roll of film. Yes, film! I used rolls of film at first then progressed onto shooting and developing my own slides.
I am a qualified instructor and have over 8 year's experience as an industry trainer, which when coupled with my knowledge, experience and passion for photography, ensures that all our courses are meticulously designed and delivered with enthusiasm. It is always a joy to further people's knowledge and inspire their photography.