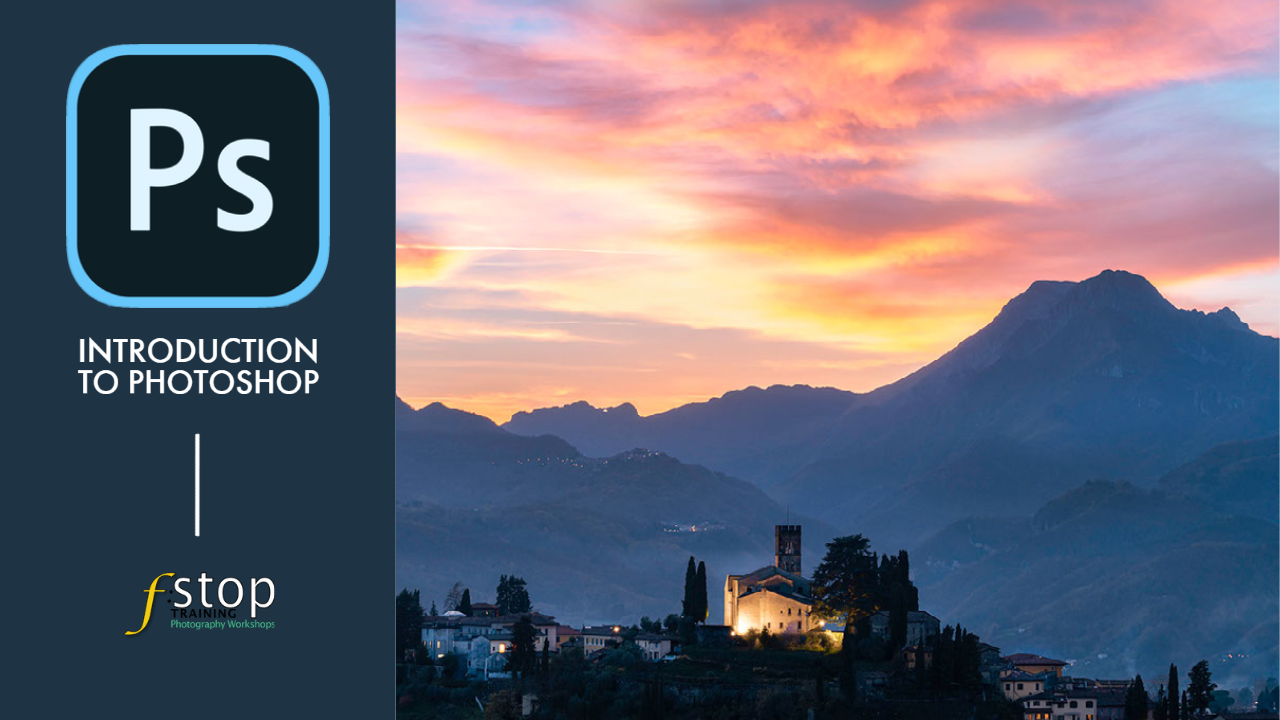 Introduction to Photoshop
There are few people who have never heard of Photoshop. The application is so well known that its name has been converted into a verb. People often ask me, "Do you Photoshop your images?" and "Ach, can you just Photoshop it out". This last statement is often used by people who have little or no experience using Photoshop because it's just not that simple.
Adobe Photoshop is a powerful image editor and graphic design software application trusted by photographers and designers around the world. But, as with any powerful and feature-rich application, getting started can be a challenge.
I'm Martin Sproul, and I have worked with Adobe Photoshop for over twenty years as an amateur and professional photographer. I am a qualified instructor and Adobe Certified Professional. In this short course, I will introduce you to the essential things you need to know as a photographer.
The topics covered in this Photoshop course include: –
Navigating the Photoshop interface
Creating selections and masks
Working with Photoshop Layers
Applying Adjustment Layers
Removing unwanted distractions
Saving and exporting
This seminar will last two hours and will introduce you to Photoshop and demonstrate how it can help your photography. At the end of the course, you will be confident in using and exploring the many features and tools within Photoshop.
If you wish to expand your knowledge and skills in Photoshop, you can also book your place on my in-depth Photoshop for Photographers course. My in-depth Photoshop course also takes place in Loxley Colour Lab on the 13th and 14 of July 2022.
If you have any questions about this, or any other course, please contact me.
This course is free of charge
Spaces are limited, so RSVP now to secure your place.
Martin Sproul

Owner of f:Stop Training

I have been taking photographs at various levels since I was 14 years of age – that's a long time. I started with a cheap and fully manual SLR camera which forced me into a steep learning curve to ensure I didn't waste every roll of film. Yes, film! I used rolls of film at first then progressed onto shooting and developing my own slides.
I am a qualified instructor and have over 8 year's experience as an industry trainer, which when coupled with my knowledge, experience and passion for photography, ensures that all our courses are meticulously designed and delivered with enthusiasm. It is always a joy to further people's knowledge and inspire their photography.