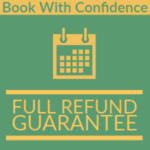 Millions of artists, photographers and writers have scrutinised and described every beautiful aspect of Venice. It is almost impossible to be original in Venice. My Venice photography workshop does not pretend or even wish to be original. My Venice photography workshop is all about you learning the skills and techniques for photographing some of the iconic scenes of Venice as well as seeking out the details in the less trodden areas of Venice.
Venice floats proudly between the sea and sky just off the coast of reality. It is the most exquisite cliche.
Join us in November 2021 on this guided and instructional workshop. Call me for a chat or book now with a refundable deposit.